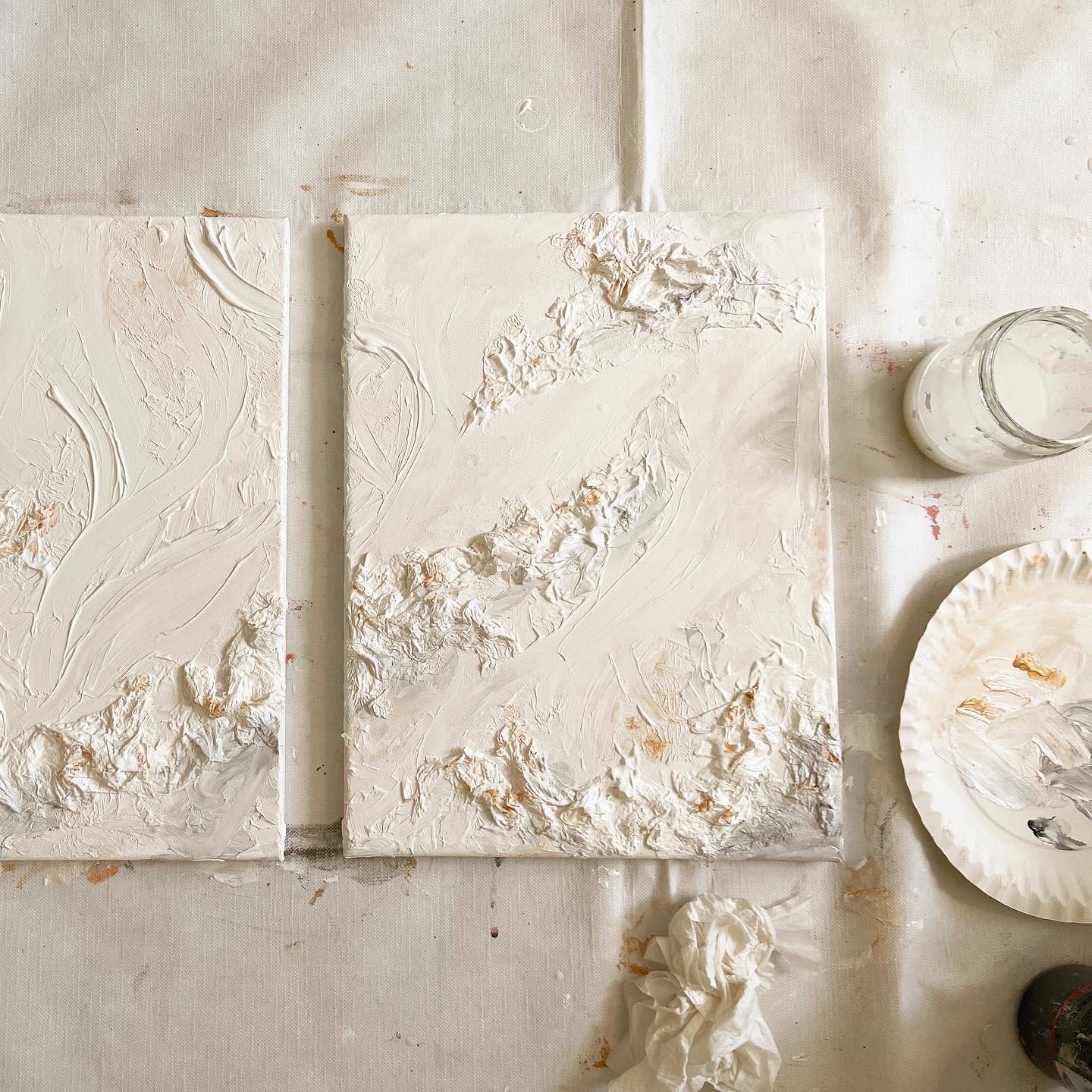 How can you buy my works of Art?
Many of my artworks are offered for sale. If you are interested in a picture or individual commissioned work, please contact me.

Viele meiner Kunstwerke biete ich zum Verkauf an. Bei Interesse an einem Bild oder an einer individuellen Auftragsarbeit, melden Sie sich gerne bei mir.
Blind drawing & Collage
40 x 50 cm
fine liner and magazine snippets
86 x 106 cm
2013
Acryl on paper


75 x 105 cm
Acryl on paper
50 x 70 cm
Acryl on canvas
-sold-
30 x 40 cm
Acryl on canvas
30 x 40 cm
Acryl on canvas
30 x 40 cm
Acryl on canvas
30 x 40 cm (x2)
Acryl on canvas
30 x 40 cm
Acryl on canvas
30 x 40 cm
Acryl on canvas
30 x 40 cm
Acryl on canvas
30 x 40 cm
Acryl on canvas
30 x 40 cm
Acryl on canvas
30 x 40 cm
Acryl on canvas
30 x 40 cm
Acryl on canvas
30 x 40 cm
Acryl on canvas
75 x 115 cm
Acryl on canvas
75 x 115 cm
Acryl on canvas
70 x 100 cm
Acryl on paper
- sold -
61 x 91 cm
paper snippets
Acryl
50 x 70 cm
wood shavings, structure paste
Acryl


30 x 40 cm
fine liner, aquarelle
Acryl
- not for sale -
60 x 70 cm
tree bark, wood shavings
Acryl
- sold -
50 x 70 cm
charcoal, pastel chalk



20 x 30 cm
fine liner
dots technique
- not for sale -
61 x 91 cm
leaves
Acryl
- sold -
50 x 70 cm
drawing ink, charcoal, pastel chalk
Abstract Figure drawing- Aktzeichnungen 2016
Door
Acryl
- not for sale -
Door
charcoal and pastel chalk
- not for sale -
30 x 40 cm
drawing ink
- sold -


50 x 70 cm
white pencil and fine liner
- sold -
40 x 40 cm
Acryl on textile
- not for sale -
40 x 40 cm
Acryl
- not for sale -
40 x 40 cm
Acryl on textile
- not for sale -
70 x 100 cm
Acryl
- sold -
50 x 70 cm
Acryl
- sold -